A
A
A
Topic RSS
jabomb
September 8, 2012
12:30 pm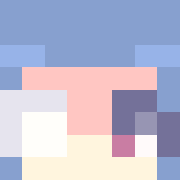 Sibbit
Don't know who banned him and don't know what for. Ban was applied roughly around 6pm est 9/7/12. according to his last online time. I am guessing this was during the tower-control event or around the time of it.
Adding to the case, incident with Jabomb and infectablegamer.
Infect claims jabomb stole his diamond chestplate from the pvp arena, which logblock does show jabomb took diamond armor, however i can not see far enough back to see what infectablegamer put in the chest. Upon checking jabomb's status i saw he was already banned.
Mods feel free to add to the report...
September 8, 2012
2:17 pm

TSWG
Forum Posts: 494
Member Since:
May 1, 2012
Offline
yeah, that was me. I was in the middle of running the event last night, and completely forgot to file the report.
Here's the rundown:
- Infect said jabomb took his items,
- Approached jabomb and said to return said items to infectable.  To which he replied he died in fire, and lost everything.
- Told him to replace the items, but that completely went in one ear and out the other.
- jailed.
- set free, and told to return said items.
- ignored me once again, and tried to grief the jail, spawn, and the tower control map.
- banned.  had enough of his crap.
Sorry for lack of post on the ban.
@infectablegamer, I can't say I didn't try to get you your items back.  Sorry.
There are 3 steps one must take to profit in today's economy: 1.) Learn from lessons taught by others 2.) Don't give away everything you know.
September 8, 2012
2:30 pm

Emulated
Canada!
Members
Staff Alumni
Forum Posts: 3206
Member Since:
February 1, 2012
Offline
If you stand next to the chest and use "/lb chestaccess area 3", it will allow you to scroll backward pages like you would block changes.
Hope that helps, sorry I can't provide any more information. I was not online during the event. I am guilty of forgetting to post a Ban Report on occasion, but perhaps we can as a group attempt to ensure that every ban is documented for reference.
Anthony Hughes
Forum Timezone:
America/New_York
Most Users Ever Online: 734
Currently Online:
53 Guest(s)
Currently Browsing this Page:
1 Guest(s)
Top Posters:
Emulated: 3206
ryanpitts: 1300
Dalferes: 747
Pherian: 660
Okarim: 594
Member Stats:
Guest Posters: 10
Members: 27933
Moderators: 3
Admins: 2
Forum Stats:
Groups: 8
Forums: 45
Topics: 6229
Posts: 27413
Newest Members: deznicas, Carlosmus, HomeRenodus, SAgot, dezinnic, CoursEditorcib, RichardJuide, Barbaraquami, drgnmoney, obojforum, obojpost, BonnieGep, Josephtussy, iconicJoutt, PeteroqUiet, KennethJedly, Cynthiataf, JeffreyAgess, DrozFig, SidneyMoing
Moderators: terrorisly: 424, mudwog: 127, LightWarriorK: 2154
Administrators: meatbawllz: 2475, frelling: 3264