A
A
A
Topic RSS
Tem Ban
July 16, 2012
12:38 pm

ThaObsidianGolem
Forum Posts: 8
Member Since:
July 16, 2012
Offline
July 16, 2012
12:42 pm

Zenzar84
Sweden - Skåne
Members
Staff Alumni
Forum Posts: 263
Member Since:
March 12, 2012
Offline
July 16, 2012
12:46 pm

ThaObsidianGolem
Forum Posts: 8
Member Since:
July 16, 2012
Offline
July 16, 2012
12:48 pm

ThaObsidianGolem
Forum Posts: 8
Member Since:
July 16, 2012
Offline
ThaObsidianGolem said
When was I warned?
Please don't play dumb, if you did something wrong, admit and apologize, or your ban will become permanent. This isn't a forum for arguing with staff members, it's for telling us why you deserve to be unbanned. Thank you for understanding.
Founder and owner of VeteranCraft. "He who says he can, and he who says he can't, are both usually right." -Confucious
July 16, 2012
12:51 pm

Zenzar84
Sweden - Skåne
Members
Staff Alumni
Forum Posts: 263
Member Since:
March 12, 2012
Offline
July 16, 2012
12:53 pm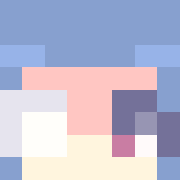 Sibbit
ThaObsidianGolem,
You where warned by myself for the following...
1.Talking in Caps
2. Language - result was a kick
You where warned by Zenzar for Language.
Apperently the kick you recieved did not do anything, therefor you have been temp ban'd for 1 hour.
Appeal Denied.
Wait out your time. Re-read the rules, and Listen to Staff.
Sibbit
Forum Timezone:
America/New_York
Most Users Ever Online: 734
Currently Online:
3 Guest(s)
Currently Browsing this Page:
1 Guest(s)
Top Posters:
Emulated: 3206
ryanpitts: 1300
Dalferes: 747
Pherian: 660
Okarim: 594
Member Stats:
Guest Posters: 10
Members: 27937
Moderators: 3
Admins: 2
Forum Stats:
Groups: 8
Forums: 45
Topics: 6229
Posts: 27413
Newest Members: CharlesCoP, Darebosek, CherylGob, Scdler, DavidSlize, deznicas, Carlosmus, HomeRenodus, SAgot, dezinnic, CoursEditorcib, RichardJuide, Barbaraquami, drgnmoney, obojforum, obojpost, BonnieGep, Josephtussy, iconicJoutt, PeteroqUiet
Moderators: terrorisly: 424, mudwog: 127, LightWarriorK: 2154
Administrators: meatbawllz: 2475, frelling: 3264