A
A
A
Topic RSS
Ban Appeal GrViiTySuRGe
October 3, 2012
8:58 am

GrViiTySuRGe
Forum Posts: 1
Member Since:
October 3, 2012
Offline
Hello, this is GrViiTySuRGe.
I was banned a little over a month ago and I have no idea why. My friend Spentxlr8tion told me to look at the forum for a ban report as to why I was banned. I couldn't find one so I asked to him look and he couldn't find one either. He recommended that I post a ban appeal and ask why I was banned, so that's what I am doing.
So if the staff of this amazing server would be so kind, can you please explain to me why I was banned?
Sincerely, GrViiTySuRGe
PS. The Swastika that you see as my avatar is not the Nazi one. It is the ancient Indian symbol for peace. Just because of possible confusion, I am changing it.
October 3, 2012
10:41 am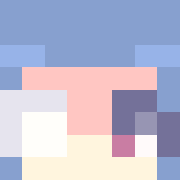 Sibbit
October 3, 2012
12:41 pm

Emulated
Canada!
Members
Staff Alumni
Forum Posts: 3206
Member Since:
February 1, 2012
Offline
I have checked nearly all instances of chest access and found some minor thefts from the town Savanna including the diamond pickaxe. Since it is several months after the theft and GrViiTySuRGe is still expressing interest in becoming a functional member of the VeteranCraft community, I have approved this ban appeal so long as he seeks out and apologizes to the members of Savanna.
GrViiTySuRGe,
The next time you see them ingame, please apologize to AsianWarrior13, Backpack9898, and Lemonade2891.
Anthony Hughes
Forum Timezone:
America/New_York
Most Users Ever Online: 734
Currently Online:
11 Guest(s)
Currently Browsing this Page:
1 Guest(s)
Top Posters:
Emulated: 3206
ryanpitts: 1300
Dalferes: 747
Pherian: 660
Okarim: 594
Member Stats:
Guest Posters: 10
Members: 27933
Moderators: 3
Admins: 2
Forum Stats:
Groups: 8
Forums: 45
Topics: 6229
Posts: 27413
Newest Members: deznicas, Carlosmus, HomeRenodus, SAgot, dezinnic, CoursEditorcib, RichardJuide, Barbaraquami, drgnmoney, obojforum, obojpost, BonnieGep, Josephtussy, iconicJoutt, PeteroqUiet, KennethJedly, Cynthiataf, JeffreyAgess, DrozFig, SidneyMoing
Moderators: terrorisly: 424, mudwog: 127, LightWarriorK: 2154
Administrators: meatbawllz: 2475, frelling: 3264