A
A
A
Topic RSS
ban appeal
June 19, 2012
9:14 am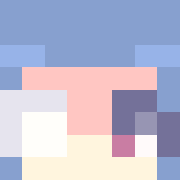 liam_hayhow.1
i got banned on my liam_hayhow account quiet a while ago but it was not me on the account it was a friend who knew my password he told me he was sorry and i left it at that but recently i have been playing on my other friends account MurrayDalgliesh. Murray has recently got a new computer and i cannot go on at the moment. i have done allot to the server i have donated $20 for 2 months now and i have started my little city i have helped allot of new people get started and offered a free home but i will not be able to continue this if i am banned. 
June 19, 2012
9:40 am

Zenzar84
Sweden - Skåne
Members
Staff Alumni
Forum Posts: 263
Member Since:
March 12, 2012
Offline
i don't know what the other staff think about this, but this is something we see in a lot of appeals.
(Server Rules & Info)
You are Responsible for Your Account

am just saying but like i said i don't know what the other staff thinks about your situation.
Best of Luck and please keep your passwords unique and don't share it with friends or family.
[SSSS]
June 19, 2012
10:03 am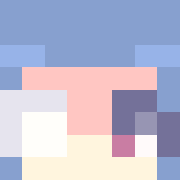 liam_hayhow.1
June 19, 2012
10:50 am

Emulated
Canada!
Members
Staff Alumni
Forum Posts: 3206
Member Since:
February 1, 2012
Offline
Liam, I'm a little confused here. You were banned on your old account, so to circumnavigate that you started playin on another account? That itself is a breach of our ban policy. It shows you have no respect for the authority of the staff or administration here on VeteranCraft.
Luckily the decision does not rest with me. Good luck with your appeal.
Anthony Hughes
June 19, 2012
10:59 am

Okarim
Forum Posts: 594
Member Since:
August 31, 2011
Offline
Can't help but note the ban appeal, aside from a lack of punctuation, also lacks an actual apology for both the ban-circumvention and the fact the login wasn't guarded and abused for abusive behavior. What IS mentioned, however, is 'I have donated and am helping people, can't do that if banned'. Which is emotional blackmail.
June 19, 2012
2:19 pm

AJammyBiscuit
Forum Posts: 10
Member Since:
May 3, 2012
Offline
June 20, 2012
9:14 am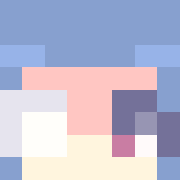 liam_hayhow.1
June 20, 2012
1:53 pm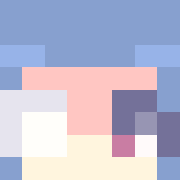 liam_hayhow.1
i never actually find out about the ban untill about two month ago meat, but my so called friend also set up a account on the veteran craft website so when i was going to go on he had forgotten the password which means i could go and appeal but then adoggybiscuit (josh) told me to just make another account with liam_hayhow in then appeal for it.
Forum Timezone:
America/New_York
Most Users Ever Online: 734
Currently Online:
6 Guest(s)
Currently Browsing this Page:
1 Guest(s)
Top Posters:
Emulated: 3206
ryanpitts: 1300
Dalferes: 747
Pherian: 660
Okarim: 594
Member Stats:
Guest Posters: 10
Members: 27937
Moderators: 3
Admins: 2
Forum Stats:
Groups: 8
Forums: 45
Topics: 6229
Posts: 27413
Newest Members: Darebosek, CherylGob, Scdler, DavidSlize, deznicas, Carlosmus, HomeRenodus, SAgot, dezinnic, CoursEditorcib, RichardJuide, Barbaraquami, drgnmoney, obojforum, obojpost, BonnieGep, Josephtussy, iconicJoutt, PeteroqUiet, KennethJedly
Moderators: terrorisly: 424, mudwog: 127, LightWarriorK: 2154
Administrators: meatbawllz: 2475, frelling: 3264