A
A
A
Topic RSS
Ban Appeal
May 21, 2012
2:47 pm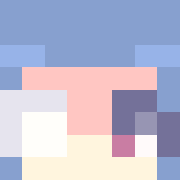 Sibbit
After a day of arguing with Mojang about my account. They reset my password. My account was hacked by someone i dont know. Mojang is looking into that and is all i can say about that at this time. I do apologize to Emulated for the damage caused and to anyone else if there were other places griefed. I understand its the staffs choice if i get un-banned or not. With that being said I would not nor have i ever griefed or broke any other rules on this or any other server.
Again i do apologize to emulated. If you want help repairing the damage, i am more then willing to help.
Thanks
Sibbit
May 21, 2012
3:27 pm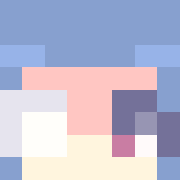 Sibbit
Password was stolen. Ive triple checked my comp and seeing as i do programming work from home i know my comp is clean. As it has to be for my job. Mojang is looking more into it but thats all i can say at the current time regarding my account as mojang has asked me to not say anything till their investigation is complete.
May 21, 2012
3:40 pm

gunnerling
Forum Posts: 356
Member Since:
September 17, 2011
Offline
May 21, 2012
4:04 pm

ryanpitts
'MERICA!
Forum Posts: 1300
Member Since:
August 16, 2011
Offline
I'm unbanning you on the account that this was certainly not you, and you didn't particularly do anything that you know of in order to lose your account (ie: little sister logged on). Help anyone who needs to ungrief and give back any mats you notice you have.
Founder and owner of VeteranCraft. "He who says he can, and he who says he can't, are both usually right." -Confucious
Forum Timezone:
America/New_York
Most Users Ever Online: 734
Currently Online:
2 Guest(s)
Currently Browsing this Page:
1 Guest(s)
Top Posters:
Emulated: 3206
ryanpitts: 1300
Dalferes: 747
Pherian: 660
Okarim: 594
Member Stats:
Guest Posters: 10
Members: 27618
Moderators: 3
Admins: 2
Forum Stats:
Groups: 8
Forums: 45
Topics: 6229
Posts: 27413
Newest Members: Samanthaed, Natallyjerly, Wuhecoorn, JacobTak, Elizabethno, EcfDuede, lorenexi18, Christianzq, Jonathanin, Julioabelt, CarlosDonnA, elmeruh69, GarryGap, Laurenpu, kk4, ashleyqz16, Neessiz, jeanninehq1, shereeqc3, Matthewlw
Moderators: terrorisly: 424, mudwog: 127, LightWarriorK: 2154
Administrators: meatbawllz: 2475, frelling: 3264