A
A
A
Topic RSS
Excessive Sandstone
April 20, 2012
8:37 pm

frelling
Forum Posts: 3264
Member Since:
August 18, 2011
Offline
Being a Sandstone farmer myself, I have a pretty good idea of how much sandstone can be farmed by one individual. I've taken an inventory of the latest and greatest structures built with sandstone and the total world quantity of sandstone has increased far greater than normal McMMO double/triple drops would allow. In addition, LogBlock knows all and shows sandstone being mined repeatedly from the same locations.
I'm not going to name names, but consider yourself warned. If players continue to abuse McMMO's bug any further, I will shut it down and add an extra wing to the graveyard for the mass ban to follow.
Human beings, who are almost unique in having the ability to learn from the experiences of others, are also remarkable for their disinclination to do so. - D. Adams
April 20, 2012
9:02 pm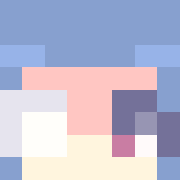 Sibbit
April 20, 2012
11:29 pm

Okarim
Forum Posts: 594
Member Since:
August 31, 2011
Offline
Sibbit: The issue is with <someone> remining sandstone they placed, a lot. Aside from structural changes, I'd assume there's no reason for that. Of course sandstone still is produced from sand dug from OR, but apparently there is in fact bug-abuse going on. And it's easy to realize whether you could be suspect, either deliberately or by repeatedly restructuring. Whoever is suspect, I wouldn't know.
April 21, 2012
8:42 am

Gorlock911
Forum Posts: 115
Member Since:
August 28, 2011
Offline
April 21, 2012
8:45 am

Emulated
Canada!
Members
Staff Alumni
Forum Posts: 3206
Member Since:
February 1, 2012
Offline
There is a similar exploitable bug available with stonebrick. I have noticed the sandstone one, but I figured it had to do with the introduction of the two new types of sandstone (before they were actually released). Generally, it was easy to tell if you got any duplicate sandstone back because it wouldn't mix with the non duplicated sandstone stack wise.
More often then not I would just kind of... Toss the false sandstone into a dark corner so it didn't mess up the look of my storage chests. 😛
Anywho, if anyone is duplicating items like that with the intent to farm, keep in mind you've just contributed to the devaluation of a resource. I don't approve of your actions, but my bank account thanks you for the savings!
Cheers,
Anthony Hughes
April 21, 2012
12:23 pm

frelling
Forum Posts: 3264
Member Since:
August 18, 2011
Offline
Fortunately, the good news is that I've fixed the mcMMO bug. At least it runs well on our test server. I'm awaiting to hear feedback from the developer. After that, well... you guys are going to become the guinea pigs that are going to stress test the fix 😛
Human beings, who are almost unique in having the ability to learn from the experiences of others, are also remarkable for their disinclination to do so. - D. Adams
Forum Timezone:
America/New_York
Most Users Ever Online: 734
Currently Online:
5 Guest(s)
Currently Browsing this Page:
1 Guest(s)
Top Posters:
Emulated: 3206
ryanpitts: 1300
Dalferes: 747
Pherian: 660
Okarim: 594
Member Stats:
Guest Posters: 10
Members: 27937
Moderators: 3
Admins: 2
Forum Stats:
Groups: 8
Forums: 45
Topics: 6229
Posts: 27413
Newest Members: Darebosek, CherylGob, Scdler, DavidSlize, deznicas, Carlosmus, HomeRenodus, SAgot, dezinnic, CoursEditorcib, RichardJuide, Barbaraquami, drgnmoney, obojforum, obojpost, BonnieGep, Josephtussy, iconicJoutt, PeteroqUiet, KennethJedly
Moderators: terrorisly: 424, mudwog: 127, LightWarriorK: 2154
Administrators: meatbawllz: 2475, frelling: 3264